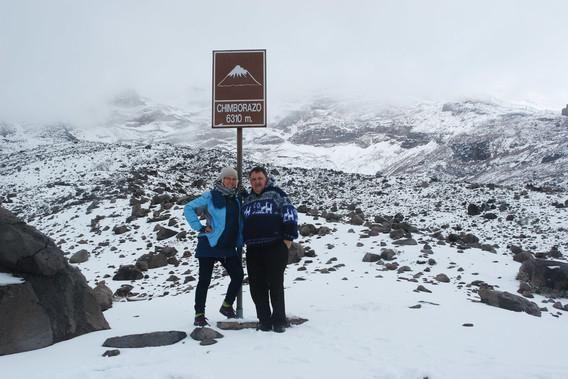 20.02.2014
"Dear Mr. Frobeen,
we would like to thank you very much for the wonderful trip!
The travel organization and our guides were perfect. We were optimally looked after from our arrival in Quito to our departure from Guayaquil (from the transit area to the transit area)!
The Galapagos cruise and the Ecuador tour were unique and beautiful. Only here, at home, do we realize how much we've seen! Your valuable tips, as well as the practical tips from the guides, were always very useful! We were deeply impressed by the trip.
With the help of our guide Roberto on the mainland, our daughter had already solved the internet question perfectly within the first 24 hours after our arrival.
(On the mainland and near the islands in Galapagos there is internet everywhere; WiFi was usually free in the hotels!) - so that you could post your experiences promptly.
Service and food on the Treasure of Galapagos was friendly, courteous and perfect - great ship, great guide with Harry Jonitz! (...)
It was just perfect!
I wish you another 20 and many more years of successful work!
With kind regards,
Andras Veres