Antarctica, pilot voyage in spring 2025!
For the date January 24.01.2025, 02.02.2025 - February 10, 9 we are planning a so-called "pilot trip" to Antarctica, which Mr. Frobeen will accompany himself. The flight takes place from/to Punta Arenas (Chile) to the Antarctic and we will undertake a wonderful XNUMX days/XNUMX nights cruise on a small, comfortable ship towards the South Pole. We would be happy to plan a pre- or post-program, for example in Chile (prices/information on request).
Tip: Mr. Frobeen recently traveled as far south as Cape Horn on an inspection trip in southern Chile and experienced a very strong swell in the Drake Passage. The large cruise ships do have stabilizers, but even these do not avoid severe rocking. It therefore makes sense to fly the stormy Drake Passage from/to Punta Arenas (Chile) and to book a small (maximum of 73 participants!), compact ship from/to Antarctica, where the service is much more personal than on a big ship. Mr Frobeen therefore recommends the very modern new ship Magellan Explorer, see below!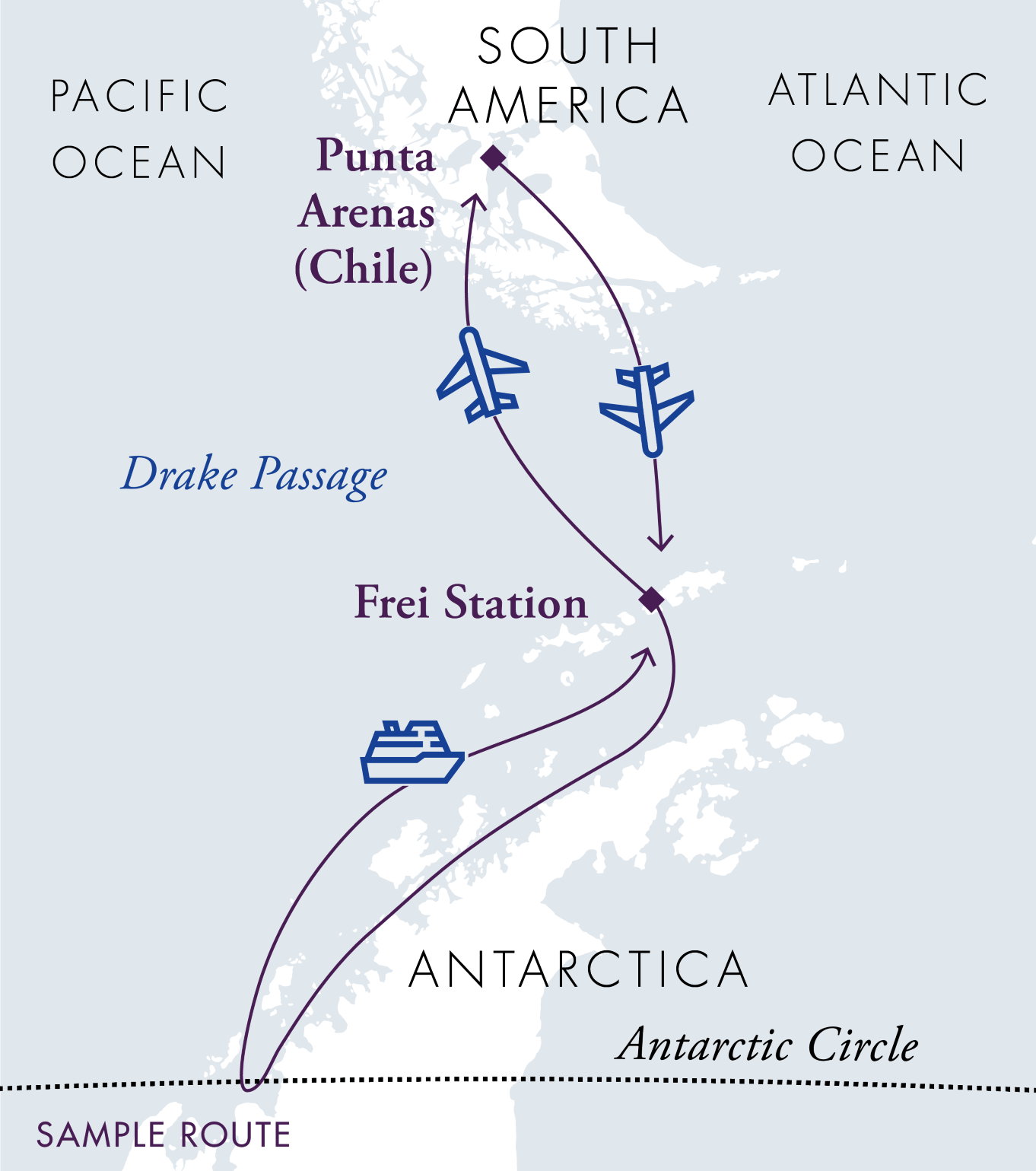 Antarctic air cruise 10 days/9 nights from/to Punta Arenas
Estimated route (short-term changes, e.g. due to changed climatic conditions, are possible at any time):
Day 1: Start of the Air Cruise (Punta Arenas)
A representative from our local partners will greet you before 14:00 PM in Punta Arenas, Chile. Transfer to your hotel. Visit to the Explorer House and take part in a mandatory briefing which includes important information about your air cruise and explains the essential guidelines for visitors to Antarctica. A welcome dinner will introduce you to local gastronomy while meeting other adventurers from around the world (local English speaking guides as international group).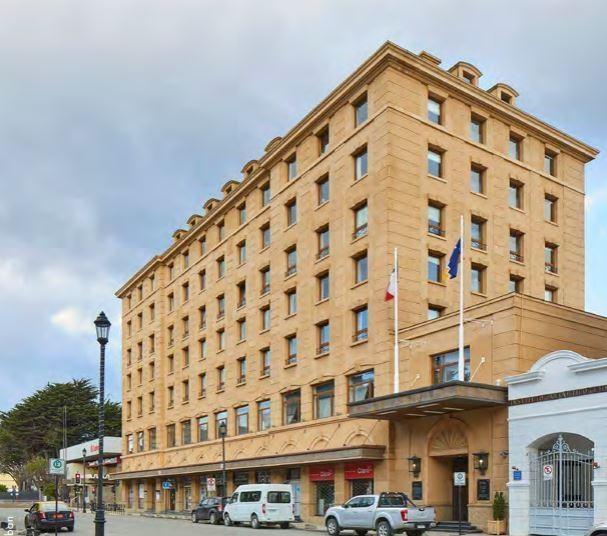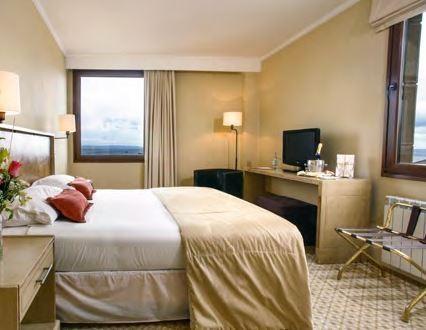 Day 2: Scheduled flight from Punta Arenas to Antarctica
The arranged two-hour flight takes you from Punta Arenas to King George Island in the South Shetland Islands. Your Antarctic adventure begins when you step off the plane and feel the clear Antarctic air for the first time.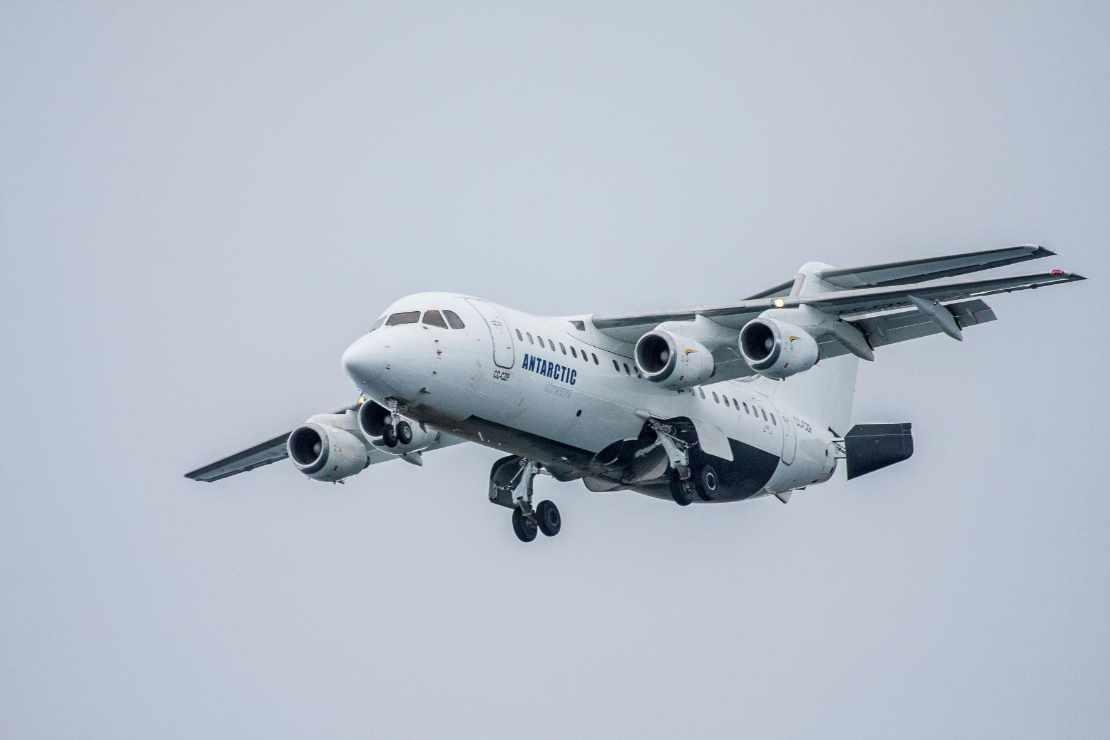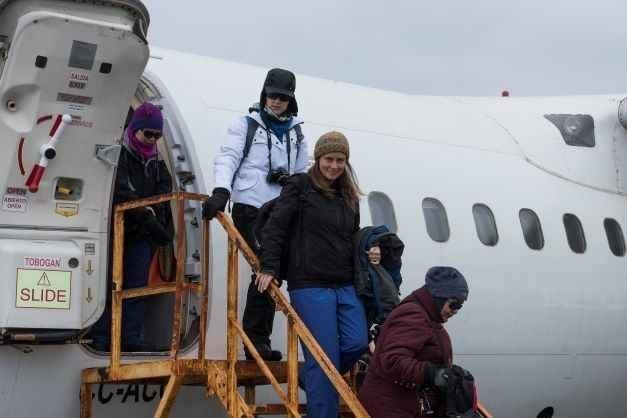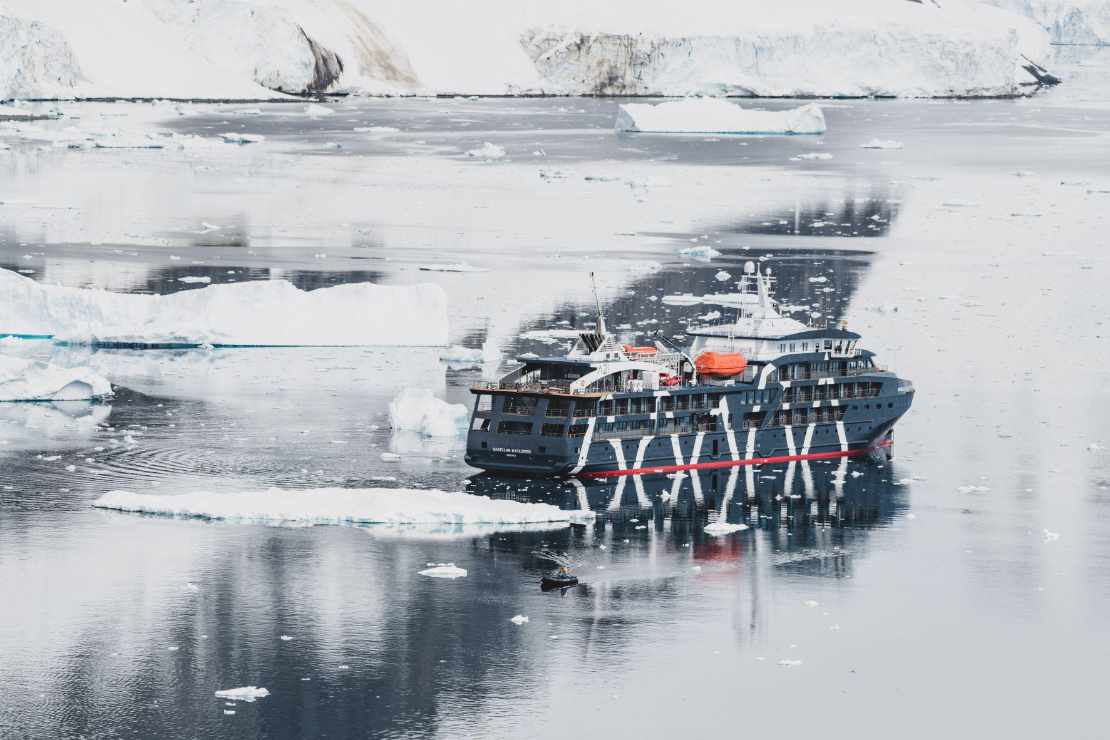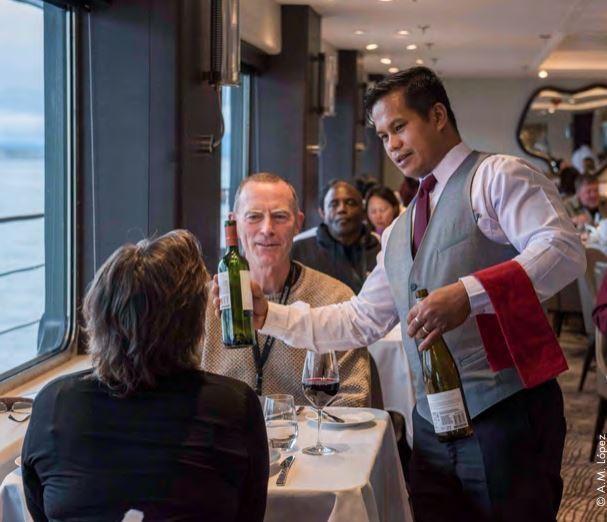 You then hike approximately 2 km (1,25 miles) past Chile's Frei Station and Russia's Bellingshausen Station to reach the coast and board a Zodiac that will take you to your boutique expedition ship Magellan Explorer brings.
Day 3 - 9: Exploring Antarctica
The expedition travels along ice-filled fjords and between spectacular icebergs while enjoying the company of seabirds, penguins, seals and whales.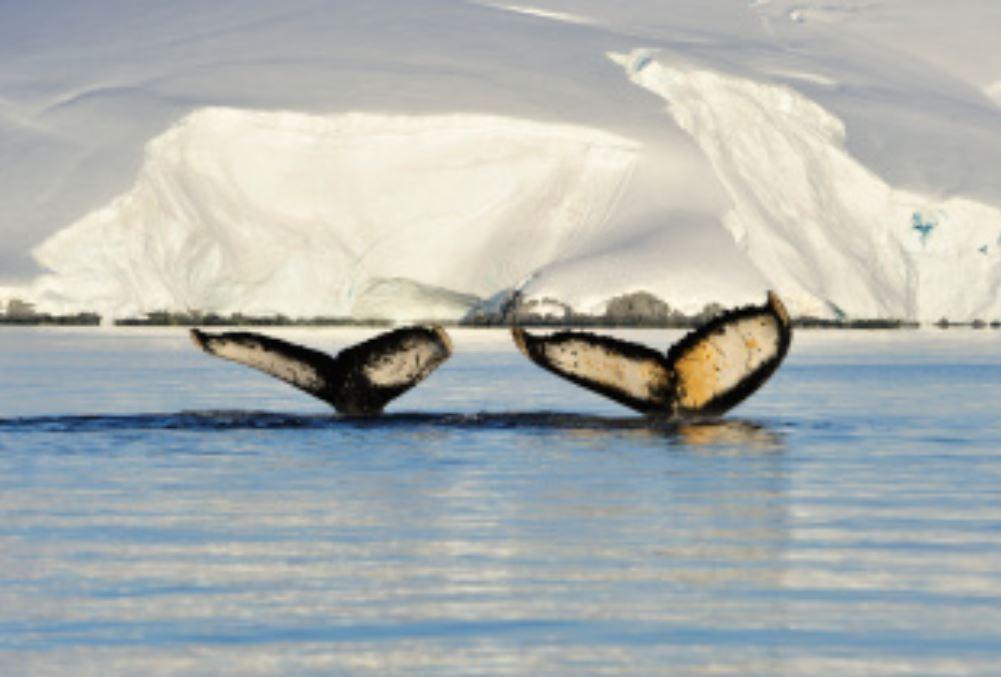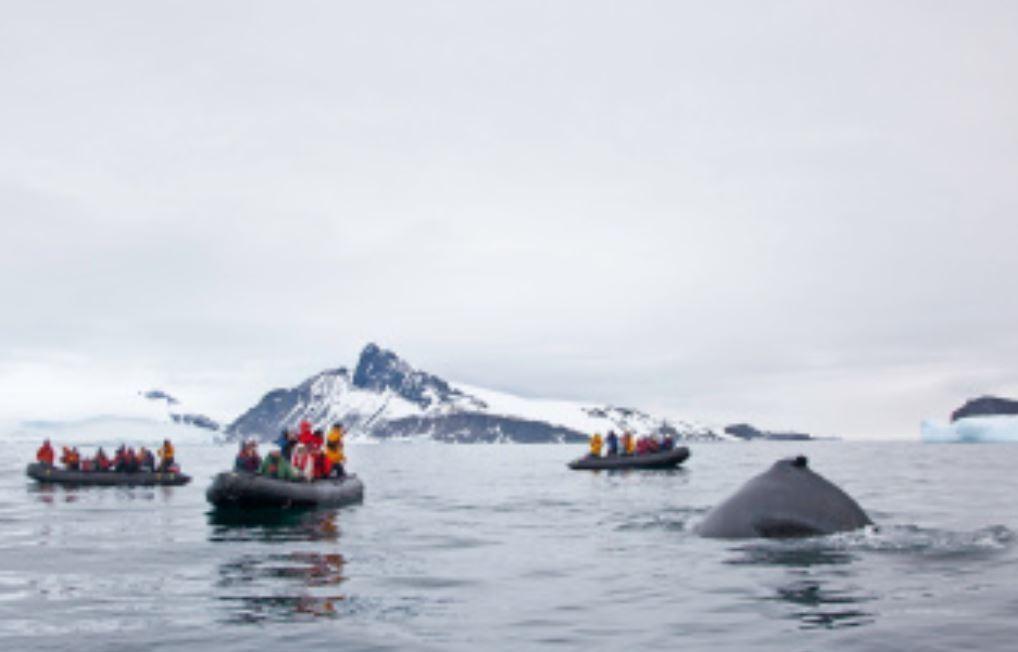 They visit the South Shetland Islands and the west coast of the Antarctic Peninsula and use the Zodiac very often. Hike in small groups to extraordinary places and take part in Zodiac explorations in otherwise inaccessible areas. Our experienced polar guides share their passion for Antarctica through an engaging program, illustrated presentations and take you ashore to provide engaging explanations of wildlife, history and the many wonders of the Antarctic environment. Enjoy the spectacular view from the glass-enclosed lounge while sipping a drink and reveling in your daily adventures with fellow international guests from around the world.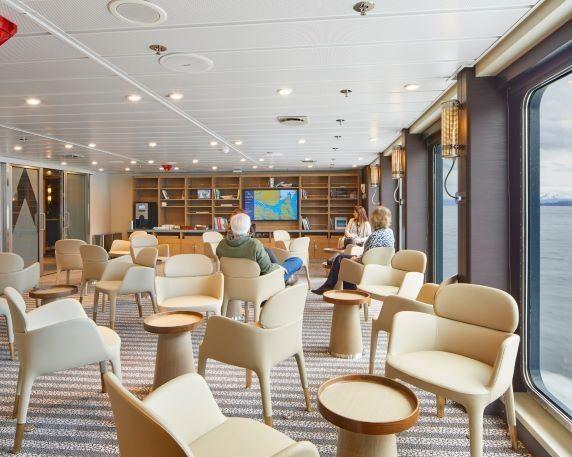 The goal of the expedition is to go far south to reach the Arctic Circle. The expedition team plans the specific itinerary based on the local, current, especially climatic conditions, which can change at any time, and uses the constantly changing possibilities provided by nature. Flexibility is the key to an unforgettable trip. Your dream trip includes visits to sites in the South Shetland Islands, the Antarctic Sound, the Gerlache and Penola Straits and the Crystal Sound. Each voyage is unique and designed to give you the best possible overview of the diverse Antarctic environment.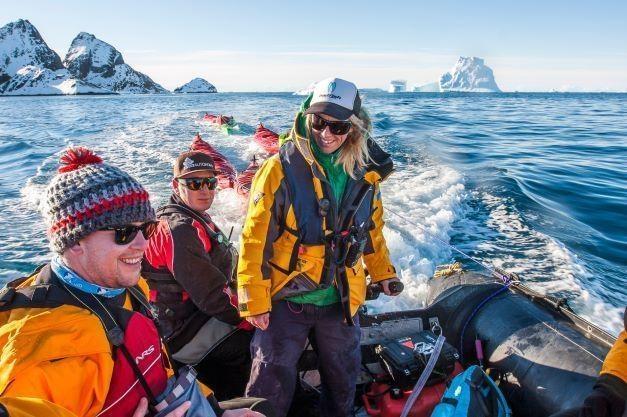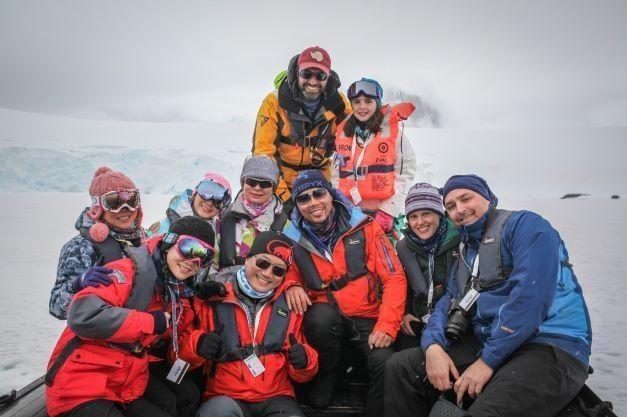 Day 10: End of the air cruise
After breakfast, transfer to the airport in Punta Arenas and individual follow-up program that we would be happy to organize for you according to your wishes.
Important: The price of this dream trip depends on the type of cabin. If you are interested, Mr. Frobeen, as an expert, can give you information about the prices of the respective cabins (see deck plan below)!