House of the Swiss
Lodge 4 days from € 659, - pp
Features
The Casa del Suizo brings comfort and nature experience to a successful denominator.
We recommend the following 4-day jungle program from / to Quito:This jungle program has been our "hit" for several years. Even the spectacular scenic bus journey from the highlands down into the jungle is an unforgettable experience.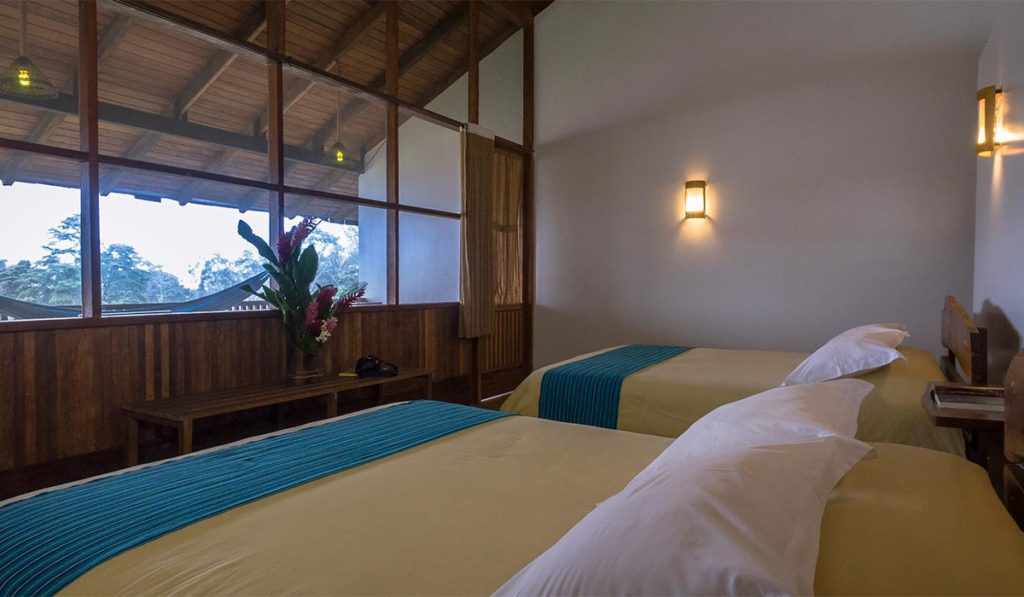 Casa del Suizo - 1st day
You leave Quito early in the morning and drive through the valley of Tumbaco. On a 6-hour bus ride you will experience the most varied of climatic zones and enjoy the wonderful landscape in the transition between the highlands and the jungle. When you reach La Punta, you change to a motorized canoe that will take you downstream on the Rio Napo to the Casa del Suizo jungle lodge in around 20 minutes.
This beautiful lodge, located directly on the river, is mostly made of bamboo wood and lets the visitor feel the idyll of the jungle right away.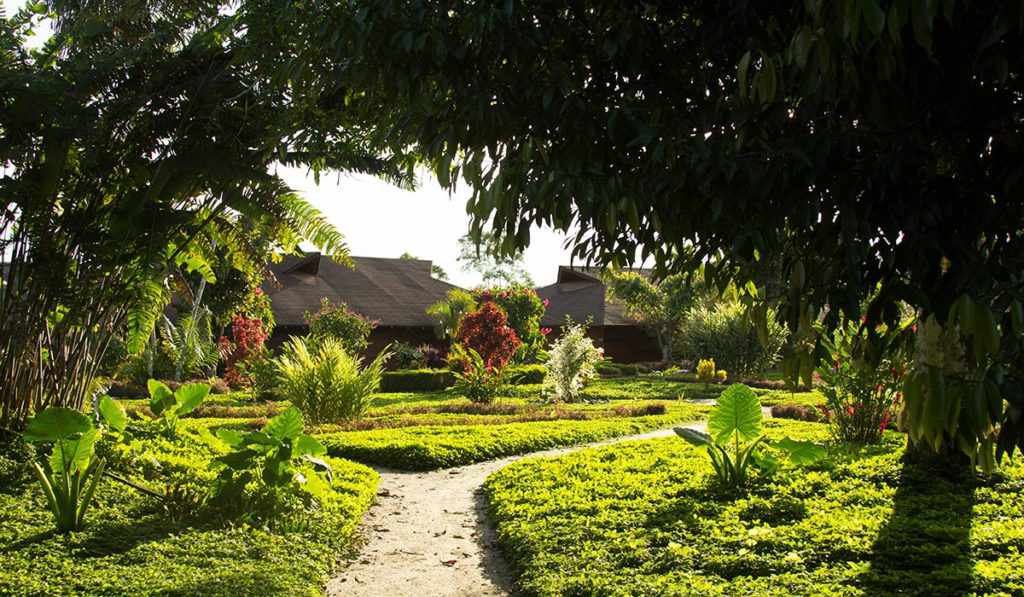 The guests are accommodated in two-bed rooms (shower / toilet). The restaurant with bar and the lounge for guests are located in the main building, which is covered with palm fronds. In front of the main house there is a large swimming pool on a wide terrace. From here there is a spectacular view of the Rio Napo. A garden with exotic plants enriches the complex. - / - / A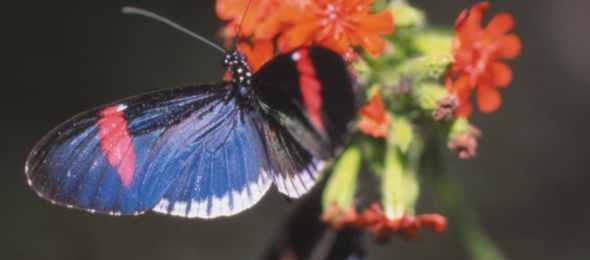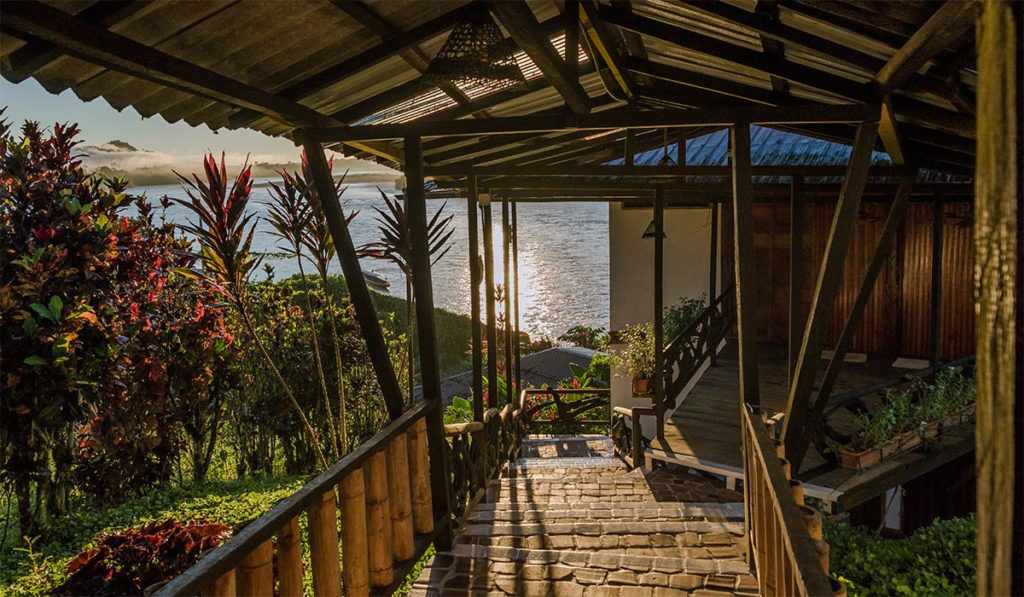 Casa del Suizo - 2-3. Day

Packed lunches are served for excursions into the tropical rainforest, which can be easily undertaken from the lodge. Local nature guides accompany the jungle guests (in groups of approx. 4-10 people) on these adventurous tours, on which some stretches are covered in canoes on the Rio Napo.
There is also the option of going a few kilometers downstream on a balsa wood raft on the Rio Napo. In the side arms, the water is partly very clear and invites you to swim. Guests who prefer a quieter program form their own excursion group. F / LB / A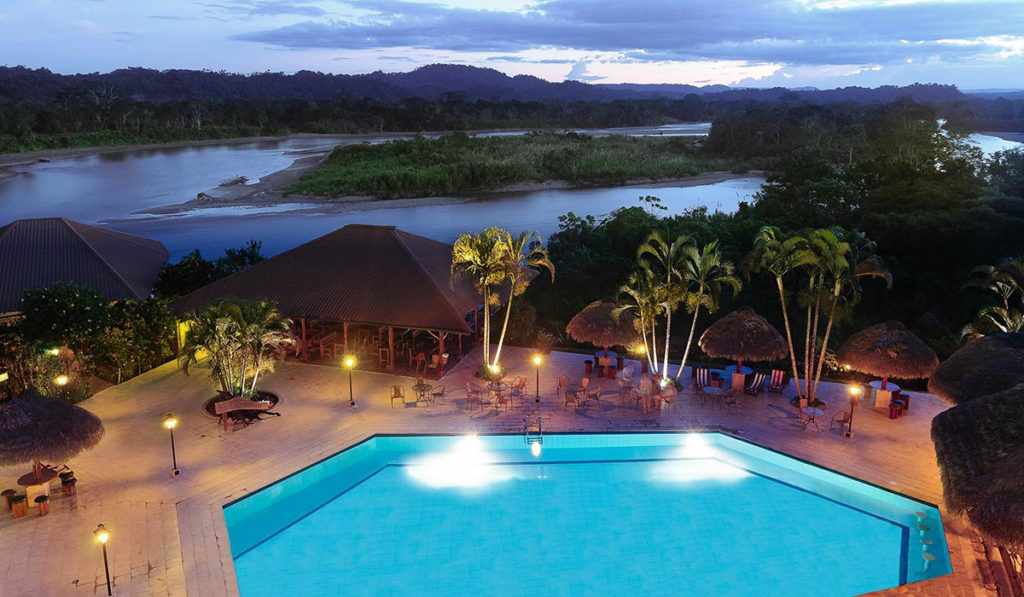 Casa del Suizo - 4st day
Morning departure for Quito, arrival in the evening. F / - / -
To contact form Back to overview